Kiwanis Club of Florence is involved in many local and national charities. We have several fundraisers throughout the year, along with events that bring one-on-one attention to the children that we are trying to help. These services focus attention on a particular need in our community where it relates to youth. Kiwanians can can help young people to see and develop their abilities – their own potential – help them understand and play their important role in the community. As Kiwanians, we help to instill the values that we have learned in these youths. By doing this, we can give them a sense of their own worth and their obligation to others.
The Major Emphasis Program (MEP) of Kiwanis International is a service object that every Kiwanis Club is urged to persue. With the power of all the clubs combined, we are able to find and implement service projects that address the same need. By working together on the same problem, Kiwanis clubs can have a powerful effect. This does not mean that clubs are asked to do the same project. Rather each club seeks out their identified need as it exists in the local community and develops projects to meet that need.
Below are some of the special projects that the Kiwanis Club of Florence participates in:
Terrific Kids Programs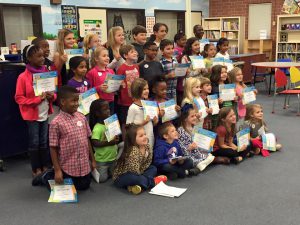 The Kiwanis Club of Florence administers the Terrific Kids programs for five of Florence School District One's elementary schools.  These programs are designed as a special event at each school to celebrate the successes of students who have adopted the characteristics of a "Terrific Kid" (Thoughtful, Enthusiastic, Respectful, Responsible, Inclusive, Friendly, Inquisitive and Capable).  These students are recognized by Kiwanis Club members in front of their peers, parents, teachers, and school administration as they receive their certificate.  They also receive a Terrific Kids bumper sticker and other prizes.
Best of Terrific Kids End of Year Field Trip
Each year, several students are selected from our Terrific Kids program schools to go on a special field trip.  The Kiwanis Club of Florence sponsors and chaperones this trip to an out-of-town venue which provides an opportunity for education and fun!
Lonnie Lester Memorial Annual Terrific Kids Christmas Shopping Trip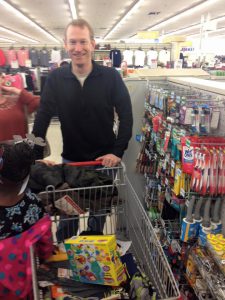 The Kiwanis Club of Florence sponsors three to four students from each of our five Terrific Kids Schools for a day of Christmas shopping at a local department store.  Kiwanis members shop with each student to help them first select items of need in their home, followed by a few toys for themselves and gifts for their family members.
Department of Disabilities and Special Needs Adopt-A-Dorm Christmas Party
The Kiwanis Club of Florence sponsors a dorm at the Florence area DDSN for a Christmas party each year.  During this party our members host residents for a fun time of refreshments, gifts and Christmas carols.
Kiwanis Reading Day at the Library
The Kiwanis Club of Florence membership hosts an annual day at the Florence County Library to spend time reading with preschool students.  Members will take turns reading and acting out scenes from favorite books of the preschoolers.
Francis Marion University Scholarship
The Kiwanis Club of Florence is proud to fund an annual scholarship to a student at Francis Marion University.
Annual Grant Project
Each year the Kiwanis Club of Florence awards grants of various dollar amounts to local non-profit organizations that support children in our community, as part of their outreach.
Coming Soon…
A new signature service project is in the works…stay tuned!
_________________________________________________________________________________
The Eliminate Project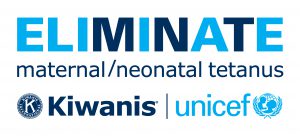 In addition to the local projects the Kiwanis Club of Florence participates in, there are also international projects such as the Eliminate Project that we take pride in.
Kiwanis' current global campaign for children, The Eliminate Project: Kiwanis eliminating maternal/neonatal tetanus, aims to raise $110 million and save the lives of a 129 million mothers and their future babies. In partnership with UNICEF, Kiwanis has committed to eliminate maternal/neonatal tetanus, a disease that kills one baby every nine minutes. By targeting this disease, Kiwanis will not only save lives but also pave the way for other interventions that will boost maternal health and child survival among the poorest, most underserved women and children in the world.
Announced at the 95th Annual Kiwanis International Convention in June 2010, this project will tap into Kiwanis' global volunteer network and strength in reaching communities and leaders, along with UNICEF's field staff, technical expertise and unbeatable supply chain to wipe out this cruel, centuries-old disease.
For more information, visit the following website: http://sites.kiwanis.org/Kiwanis/en/theELIMINATEproject/home.aspx